Our Motorcycle Grand Tour of Texas is complete for 2021. Kelly and I visited every single location and many more places we stumbled into along the way. Sometimes special friends accompanied us and shared the experience making it even richer (you know who you are!). Other times, we dealt with torrential downpours and oppressive humid heat on our by ourselves, two-up, on a Harley Davidson. Here are five short videos of our adventures covering the great state of Texas from Pecos to Paris and Panhandle to Port Lavaca. What a ride!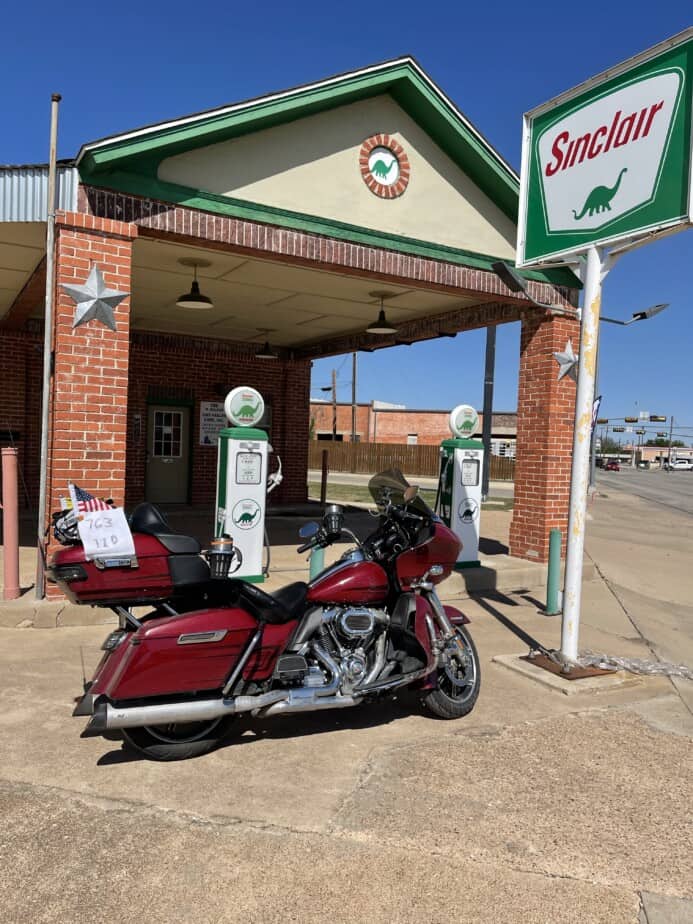 When COVID struck, we went riding!
When COVID-19 put the brakes on the familiar for us all in 2020, our motorcycle came to the rescue to help keep us sane. The Motorcycle Grand Tour of Texas is the event that gave us a purpose and the opportunity to explore while social distancing. We brown-bagged it a lot and wore our helmets instead of masks. Along the way, we got to explore some interesting places around the great state of Texas on the Harley-Davidson that we likely would never have done otherwise. In 2020, we managed to qualify as finishers by documenting our visit to more than 25 of the 50 total stops. We got a cool patch for that effort, but more importantly, we met many excellent people and made some great memories. We'll need to do that again!
Fast forward: 2021 Motorcycle Grand Tour of Texas
In 2021, we decided to go for the clean sweep and get all 50 stops this time around. Between April and June, we completed that goal and got them all. Kelly and I decided to break the entire state of Texas up into segments and ride them before it got too hot. We (primarily Kelly) photographed and chronicled each part in a series of short videos. Because the west Texas segment was so long, that video is broken up into two parts, making five total videos of our adventures covering all 50 stops.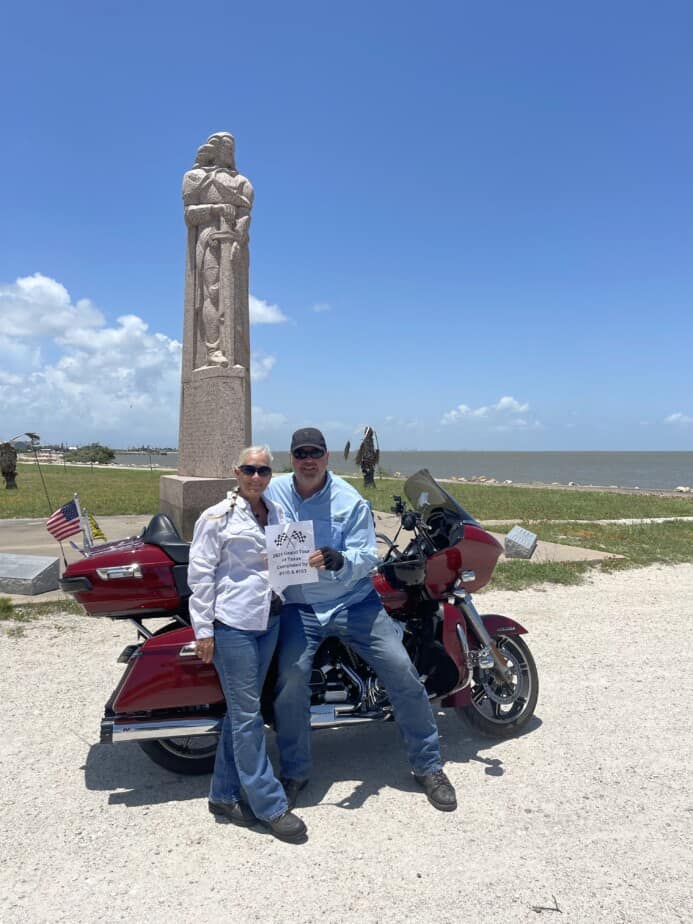 All 50 Stops 2021 Motorcycle Grand Tour of Texas Videos